After 4 years of Entrepreneurial "pushing-shit-uphill" life, my motivated happy self was deflated, un-creative and full of self doubt. I had 2 options; 1) Give Up... easy, but also heart breaking, OR 2) Neck Up... keep on trucking and miserably pushing shit uphill... Sorry, I had 3 options; 3) Go to Ubud in Bali and starve myself for 10 days to see what happens. So naturally, I choose the latter. And, funnily enough, it worked. 
I signed up at Natural Instinct Healing for 10 days, no food, no deodorant, no shampoo... but an abundance of love (no matter how greasy I was), massage, yoga, self reflection, meditation and magic from Mother Bali herself. I have never in my life a had checklist of daily things to do just for myself. They call it the bubble, and I can understand why. 
Here's how it all unfolded...
DAY DOT. 
Arriving at a new place with random people is always a bit daunting. That uncomfortable idle chit-chat. There were 10 of us. They say each group chooses itself; and for one reason or another, we were all able to serve each other in some way. At about day 4 the idle chit-chat changed to talking about our Enema releases (for reals)... obviously we all settled in quite quickly. 
DAY 2
HUNGER. Each day of the fast we drank Bentonite Clay (toxin drawing clay), mixed with a little juice and Psyllium Husk (to carry those toxins out of the body). We had unlimited water and Tea. We started each day with dry brushing the skin, and ended each day with Vegetable Broth - we also did 2 Enemas a day... NIH really aims to clear any shit you may be carrying in your life, emotionally, spiritually and physically. You will leave 100% shit-free, and I think they should be guaranteeing this. Day 2, I had a throbbing headache and serious doubts about my capability of lasting another 8 days without food.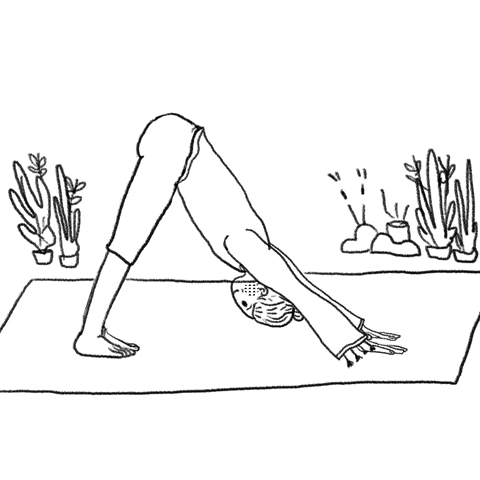 DAY 3 
We headed off to a place called Tjampuhan Spa. We dry brushed our bodies, sat in a Sauna, jumped in a freezing cold pool (no winter surf can prepare you for this), then jumped in a hot pool and let the skin tingle. Then did it all again. And again. Yes, it was a little unpleasant, and yes, I wanted to pass out... twice. The Spa was insanely beautiful, nestled on the cliff face of a flowing river. I left with a rosier cheeks and a throbbing headache... Seriously, I questioned who'd notice if I ducked into Ubud CircleK for a quick KitKat and Diet Coke?
DAY 4 
I looked in the mirror and smiled at myself - not to see how I could nail the perfect selfie, but a smile that was brimming with love, that came from my insides. If you could feel a smile, then I'd say that's what happened to me, alone, in front of a mirror. Day 4 was a day of understanding. That promising myself of conditional love, like; "when I lose 5kgs" or "when I sell 100 bikinis a day" is truly uncool. "I am a work in progress" is what I learned this day and it rang so true. I had an Iridology session with Georgia, who works at NIH and funnily enough has the clearest, biggest beautiful eyes I have ever seen. What you can learn from your eyes is incredible; Wheat doesn't sit well for me, my eyes are actually blue (although covered by a brown film), and I'm creative.
DAY 5
SALAMAT PAGI EUPHORIA. Skipping, singing and an early bike ride through Balinese Villages to witness the morning Hindu rituals. If I took just a little of this discipline home with me, I figured I'd become a more centred person - a morning meditation, a space for gratitude, a slower pace of living. Day 5 of fasting truly gave me back my appreciation for Bali - being chased by local dogs and all. Day 5 was a halfway milestone. Already I felt lighter, energised and my thoughts were clear. Life seemed like it should be. UNTIL... Day 5 threw us an afternoon session on Emotions. How we carry them, how we ignore them, how they can define us. When we take away our bodies' work of breaking down food, it switches to healing mode - and that gives us the opportunity to dig deep. It's deeper than just cells replenishing themselves on a physical level. As humans, it's so easy to blame, excuse and victimise ourselves for the current state of our lives. Day 5, was about owning it. And that is a fecking hard thing to do. Buh-Bye Euphoria, Hello Owning It. 
DAY 6
Early to rise for a quick surf check on the East Coast, unfortunately no luck on waves. I was beginning to feel a strong connection to myself by Day 6 and was looking forward to being in the Ocean, a place I loved the most. In the afternoon we headed to Ida, a high priestess of Bali. On Day 6, I felt the undeniable, feminine energy Bali holds. I am not a whack job, nor am I tapped into super intuitive powers. I am, however, really open to it. I will read up on anything to do with the Law of Attraction, Energetic Healing and Eastern Medicine. I see 11:11 a lot, I take small gestures from the Universe as signs rather than coincidences, I also go to a Meditation class every week where I sometimes see colours in my mind's eye... so, yeh, maybe just a bit whacky. Day 6 with Ida was the most memorable day for me at NIH. Ida blessed us all with holy water, and as she did, I set my intentions. Without going too deep, it was intense, exhausting and like nothing I have ever experienced before. The most beautiful part was seeing our group of 10, strangers just 6 days ago, come together with genuine love and support.
DAY 7
Another day of powerful energy. After the morning Yoga, I headed off to a local Balinese Psychic Healer, Tunjung. She told me KOKOH bikini would make it big time (so watch this space people). She then placed crystals in each of my hands and performed a healing on me through the soles of my feet. Again, I set my intentions and left Tunjung with a huge sense of lightness and relief. After 7 days without food, you'd think I'd be starving. The funny thing is, no eating (after day 3), is probably the easiest part of being at NIH. The tricky part is surrendering, and letting the shit go that no longer serves me. I came to Bali to let go, and for my 10 days at NIH this is what I was truly working on...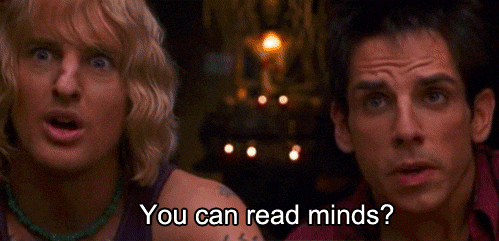 DAY 8
I had a session with Lola, NIH's beautiful ball of light. You know those people that everyone wants to be around all the time? This is Lola. Why did I have this strange obsession with making her laugh and wanting her attention? OMG, I was fan girling Lola! I'm so lame! Anyway, she did some reiki and burned some sage. This is the session that everybody talks about at NIH, however, I had a lot of trouble surrendering here... I don't know why... maybe I had healed as much as I could handle in 8 days, I've just decided to sit with whatever I'm holding and let it be... because that's what Lola would say to do. Oh Lola. 
DAY 9
We headed to a waterfall in the morning and had a lazy afternoon. If I was doing a 20 day fast and was on day 9, I'd be fine... but coming to the finish line I had food on the brain. I started googling Vegan restaurants in Seminyak (where I would be spending my last few days in Bali). I knew every Menu item at KYND Community (my friend owns this place and it's DELISHHY!)... I was scouring Pinterest for Gluten Free recipes and I could not get food out of my head... food, food, food... feed me...I. WANT. FOOD. 
DAY 10
The last day of the fast was scary... Like how the heck am I going to handle the real world? (I finally understand what all those Biggest Loser competitors were on about). What if I go home and it's just like any other holiday where 2 days in you feel like you never left? I will miss Georgia and Lola, Putu, Dewi and Adji... But then again, I won't have to shove an Enema tube up my ass for awhile. SO TORN!!! The last night of the fast, we had a letter burning ceremony, where we did just that. It was such a beautiful way to end our stay together. We dressed in Balinese Sarongs, and commenced the ceremony with a small blessing, rice was placed on our forehead and chest. It was the final time to let shit go... followed by one more Enema in the morning, I was pretty sure I'd be leaving shit-free. 
DAY 11
Breaking the fast. At 8am on the 11th day we all ate a bowl of Papaya drizzled with Cashew Yogurt. It was everything I had hoped for and then some. We ate slowly and mindfully. Our stomachs were renewed and it was important to be gentle for the few days following the fast. 
Day 11 was now time to say goodbye to the beautiful bubble known as Natural Instinct Healing. The person I arrived as was on the cusp of quitting the most important thing in her life. Just an hour after leaving, I was at my beautiful manufacturers place in Denpasar arranging samples for my next collection, brimming with ideas and creativity. My gratitude towards NIH, and Mother Bali is infinite. x